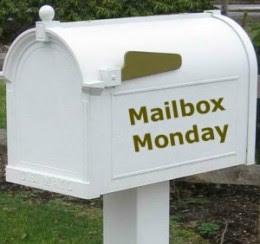 Mailbox Monday is the gathering place for readers to share the books that came in their mailbox during the last week.
Warning: Mailbox Monday can lead to envy,
toppling TBR piles and humongous wish lists.
Today I plan to work on updating my blog some more. I plan on working on some Reviews and watch for comments. I have a little contest going on weekly that is called "
Create A Caption
". You are able to enter the contest From Sat though Wed.
This past week was not that busy as of what came in. I got one e-books to review. This past week 9/28/14 - 10/5/14
E-books:
The Branches of Time by Luca Rossi
Blog:
Finished Thief Of Glory
Reviews
Updating blog
Cleaning up blog
Add a Banner to Blog
Clean up Labels
What have you been up to? What has arrived in your Mailbox?